MOISTEANE SERIES

Premium Skin Care
Moisteane Skin Conditioner Ⅳ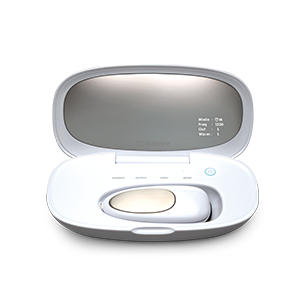 Moisteane's natural skin care products, used in conjunction with our Skin Conditioner, are gentle and easily absorbed to enhance the health of your skin. Our treatments also smooth the appearance of fine lines and wrinkles to enhance your complexion. The Conditioner's non-harmful massage cycle enhances the vitality of your skin by delivering the necessary ingredients to the under layers of your skin. The results leave people wondering about your age and your secret!
Moisteane Skin Mask - Option Items for Skin Conditioner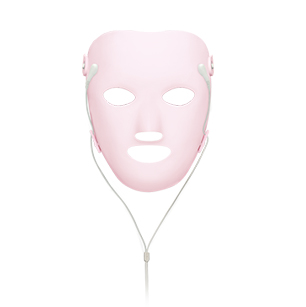 Our innovative face mask offers unique treatment to your entire face. Never before seen in salons, the face mask is a new realization in skin care! A pinnacle of efficiency, in a surprisingly short amount of time the mask can provide heightened, yet gentle care to your skin.
Moisteane Ion Sheet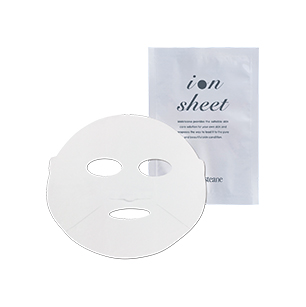 A sheet-like mask blended with components to increase conductivity, enveloping the entire face in a shape that fits the nose and face line and enables efficient energization.
Cleansing
Cleansing Serum 120ml $99.50
Lotion type cleansing serum which gently removes make up and oily substances from the skin surface without rubbing or scrubbing. This, combined with sunburn preventing ingredients, gives strong protection to the skin's barrier layer. Thoroughly cleanse your skin with this gentle lotion containing Vitamin E and Cocamide DEA.
Deep Serum 60ml $154.80
Beauty essence used to remove residual makeup metals, old oils, and other contaminants from the deepest areas of the pores and skin which cannot be removed with cleansing and rinsing alone. This serum helps to recondition the skin and promote healthier skin turnover, leading to softer and brighter skin without rubbing or scrubbing. The fresh, reinvigorated skin created by Deep Serum can greatly improve the efficiency of other Moisteane skin care treatments.
Hydra Soap 90g $53.20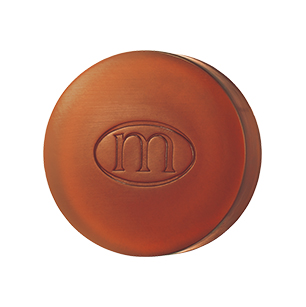 The luxurious fine-textured, thick lather protects your skin from harmful rubbing and scrubbing while effectively removing sweat and dust. The creamy lather has collagen and high moisture content and will remove old sebum & dead skin cells, giving your skin a moist and firm appearance. The lather contains microscopic bubbles, enabling it to gently clean deep within the texture of the skin, yet is gentle for the skin and moisturizes as you wash.
Conditioning
Balancing Lotion 120ml $116.00
A lotion which adjusts the moisture balance of the skin after facial cleansing. Contains natural plant extracts, such as ginseng root to help fight against wrinkles, and a combination of 17 amino acids and minerals which help to encourage cell activation. It moisturizes deep within the skin layers and conditions the skin with its rich texture. It is versatile and is beneficial for any type of skin.
Special Care
Revital Serum Hi 40ml $183.90
A beauty essence serum which helps reduce wrinkles and dryness, maintains moisture, and creates healthy, firm skin. With the help of amino acids and antioxidants, the serum helps repair the collagen area of skin damaged by age and the environment. This in combination with vitamins A, C, and E will give the skin a resilient, moisturized lustre.
White Serum Hi 40ml $183.90
A serum which eliminates dull skin and leads to brighter, clearer skin. The double vitamin C formula can help reduce wrinkles, and other ingredients combined with vitamin E gives the skin transparency, prevents dryness, and protects the skin from UV rays. Even skin spots and freckles fade with its powerful whitening.
Acno Serum Hi 40ml $183.90
This serum is vital for adjusting the skin's natural oils, which tend to become sticky or unstable due to seasonal changes or body conditions. The sebum secretion inhibitors and anti-inflammatory ingredients help control oily skin and prevent acne. Acno serum helps lead to smoother skin without dullness.
Moisture Care
Virtuoso 30g $82.20
Contains a blend of plant extracts including Aloe Barbadensis and Lavender oil. Virtuoso will assist the skin to hold moisture. It also contains the most important ingredient for our skin - Ceramide-3. Virtuoso gently protects the skin from drying out due to air-conditioners, polluted air, make-up foundations & UV creams.
Firming Serum 60ml $154.80
A light and fresh moisturizing lotion which protects the skin while improving overall skin health. Contains many anti-inflammatory and skin protection ingredients to protect the skin from harmful environmental damage while also keeping the skin moisturized. Contains Jojoba oil, which helps reduce pimples and maintains soft toned skin, as well as other fruit extracts to revitalise the appearance of the skin and provide protection.